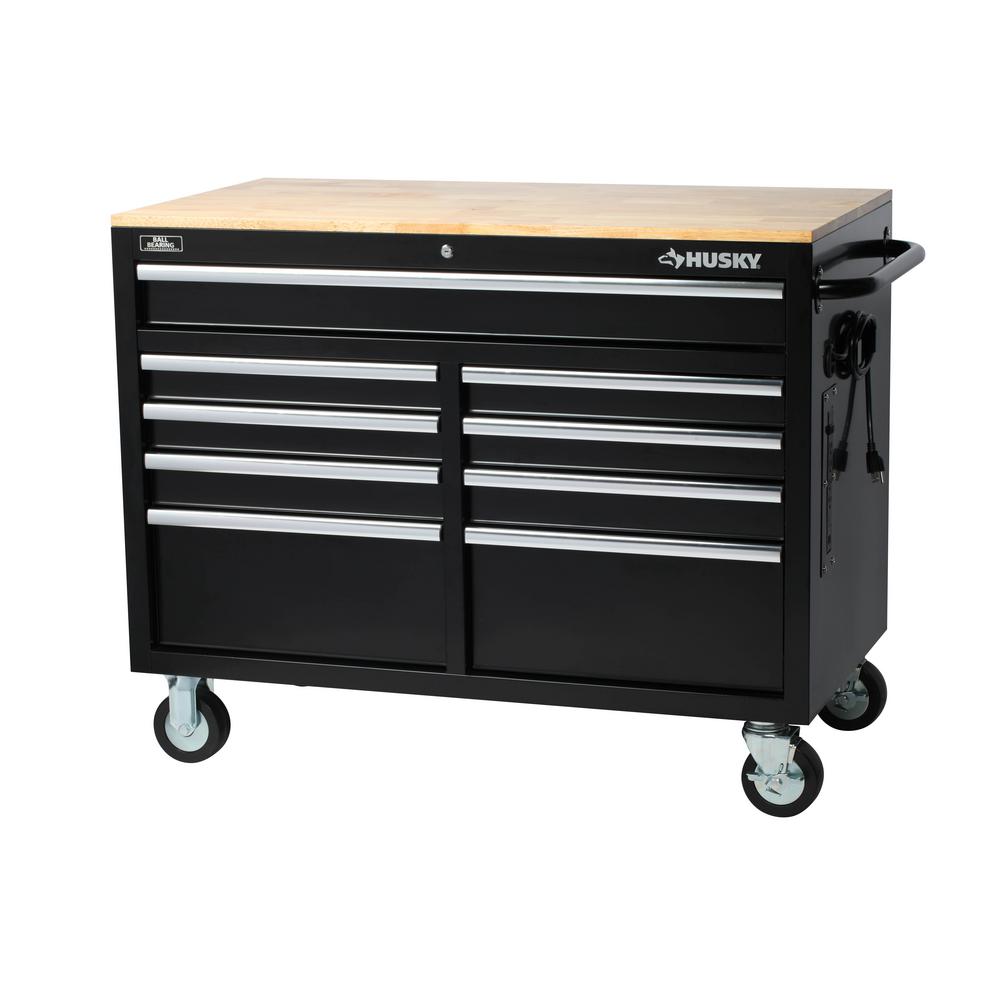 Husky
46 in. W 9-Drawer, Deep Tool Chest Mobile Workbench in Gloss Black with Hardwood Top
$398
I think I am going to finally break down and get some descent tool storage. This has not been an issue the past decade as I have slowly accumulated tools, but used them fairly infrequently. My tools are stored in the garage and the basement and currently occupy 2 plastic totes (power tools and items), 2 soft tool bags (hammer, pliers, wrenches, screwdrivers) and 1 metal tool box (materials, fasteners, misc). Finding them is not too difficult as I am the only one that uses them and I can troll through my containers to find what I need.
By storing them all in one place, I will free up storage inside the house and have a dedicated work space. If I continue to do home projects, this will be a huge help. I considered mechanics tool boxes, but do not have that much stuff. I also considered work benches without drawers, but am really not saving that much money.
Maybe I will put this on my Father's Day wishlist.